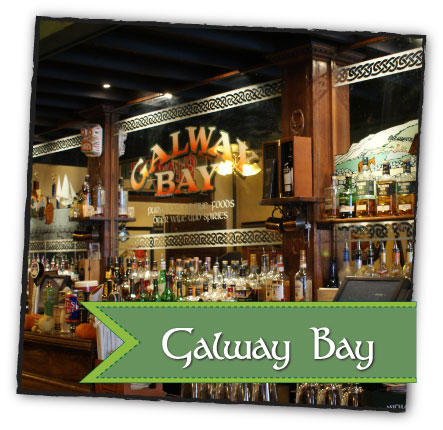 Opened in 1998, Galway Bay has become a well-known Annapolis tradition, built on fine Irish Hospitality. Michael Galway and Anthony Clarke, along with a team of dedicated service veterans with 10+ years with the company, have set the standard for how a real Irish pub and restaurant is measured. Galway Bay has been recognized as Best Irish Pub every year since 2000, Best Bartender 2016, Best Trivia Night, featured in Diners, Drive-ins, and Dives, and most recently as a runner-up for "Best Irish Pub Global". In 2019, Galway Bay was honored

by Irish Hospitality Global

as the 2019 Winner for Best Irish Whiskey Experience in the Americas. This unique annual award celebrates the very best of Irish hospitality both in Ireland and worldwide.
Our mission is to bring truly Irish hospitality to Annapolis, Maryland and beyond, to be authentic in every sense, and to create a memorable experience in food, beverages and service that our customers will come back for.
You may notice the lack of TVs in our pub and restaurant area. This is by design, the only pub in Annapolis that can say this — and quite possibly the only pub in Maryland. This has helped create an atmosphere for lively conversation; a place to gather and enjoy each others' company. The dining room's rustic red brick and wood finishes create comfortable surroundings to enjoy friends, great food, and premium beverages.
If this is your first time here, try our famous Fish and Chips, legendary Corned Beef Reuben, one-of-a-kind Shepherd's Pie, or ask any of our friendly team members for recommendations on daily specials. We continue to strive to be the best in Irish hospitality.

---